elevating happiness to a human need
The 88bikes Foundation endows bicycles to girls throughout the world, especially the heroic survivors of human trafficking. The highlight of each endowment is the Moment of Happy, when every girl at the ashram or shelter receives her new bike.
We partner with vetted, locally-run NGOs, purchase bicycles from local vendors, hire local labor and connect each survivor one-to-one with her donor. Our volunteers return to lead bike rides, organize repair clinics, even paint murals and lead dressmaking workshops! It's all part of what we call Joy–Based Philanthropy®– elevating happiness to a human need.
Since 2007 we've endowed more than 8,000 bikes to heroic kids in seventeen countries–and we're just getting warmed up.
One-to-One Bike Donations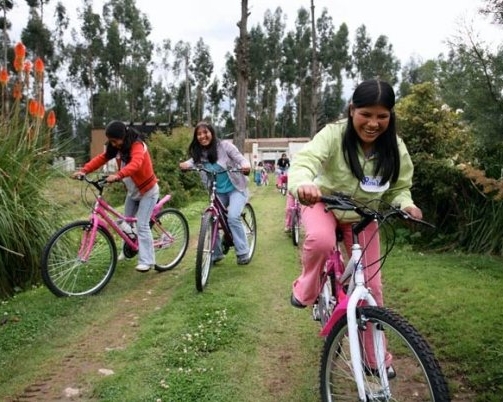 Sustaining Membership Program
Small Business Microgrants